Press Release – Hunt for the Lost Raven
Katherine Wynter builds fantasy worlds peopled with believable characters and complex cultures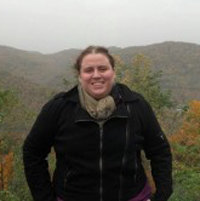 [Wilmington, NC July 8, 2015] Katherine Wynter, author of distinctive literary fiction and fantasy, has announced the release of her latest fantasy novel, 'Hunt for the Lost Raven: Reaper Legacy, Book One'. An accomplished master of her craft, Katherine Wynter builds fantasy worlds peopled with believable characters and complex cultures. Her original, dark works are captivating.
Think there is nothing new to write about monsters and demons? Think again. Wynter deftly walks the razor's edge between fact and fiction to produce fantastic works that are riveting, compelling, and, above all, believable.
In 'Hunt for the Lost Raven,' Lilianna Raven dreams of the day she can sail away on one of the elegant skyships that trade with her remote isle.  Before she gets the chance, however, her village is attacked by Reapers – a bloodthirsty nomadic people known for taking what they want and killing anyone who stands in their way.  Her flight from the Reapers takes her across the floating isles of the Sundered Realms via an ancient system of gateways believed destroyed in the Breaking.
Hunting Lili is the ruthless Captain Kyralynn Ranise, daughter of the Reaper Dragon Lord.  But she's not alone.  A captive mage, rival Reaper clans, and even the gods themselves vie for the secret Lili's father entrusted her with safekeeping.
"I wrote this book out of a desire to pit two very opposite, yet strong, women against each other and see what happened. Will they kill each other? Help each other? Or will it be mutually assured destruction? I can't wait to find out."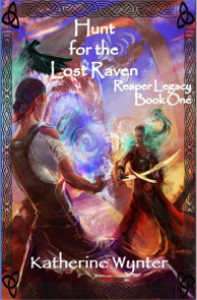 Katherine Wynter is a prolific writer. Her other works include 'Blackout', a unique zombie story set in a dystopian Chicago where eternity is an injection away and 'Awakening, the Keeper Chronicles Book 1', a steamy urban fantasy in which the only thing hotter than the food are the idyllic lighthouse bed-n-breakfast's mysterious guests. 'Keeper Chronicles: Awakening', an urban fantasy novel, was selected as an INDIEFAB Book of the Year Finalist in fantasy.
Wynter has received lavish praise from industry reviewers. K.C. Finn of Readers' Favorite stated, "If you're looking for a compelling urban fantasy read with a rich plot, romance and mystery, then look no further than Awakening." Self Publishing Review said, "A creepy and epic story to thrill urban fantasy fans from a talented narrator…" Foreword Clarion Reviews stated, "Urban fantasy fans will find unique and enthralling characters in this suspenseful story…In a genre that is too often crowded with defanged vampires and misunderstood monsters, this book focuses on the dark and scary side of demons."
A recent interview with Katherine Wynter is available on The Authors Show site at http://www.TheAuthorsShow.com.
Katherine Wynter is available for media interviews and can be reached using the information below or by email at katherinewynter@yahoo.com. All of her works are available at Amazon and other online book retailers. More information is available at her site at http://www.katherinewynter.com.
About Katherine Wynter:
Katherine Wynter fell in love with the horror and fantasy genres at a young age, hiding in libraries whenever she had the chance and reading till they made her leave – usually by throwing her book out the door so she was forced to follow. Katherine lives in Cincinnati, Ohio, with her husband and four insane cats of doom and destruction.
Contact:
Katherine Wynter
katherinewynter@yahoo.com
http://www.katherinewynter.com
– See more at: http://www.freepublicitygroup.com/news/release_katherine_wynter_jul115/#sthash.2v5nYF2d.dpuf